The year 2022 has started out pretty rough for cryptocurrencies, immediately being hit with a slump that saw almost 50% downticks in large coins.
As usually, most investors have reconsidered their trading strategies, but only few stopped considering crypto for the long term.
At the end of January 2022, with what is looking like a capitulation, many traders are waiting for the market's lowest point during this event to get right back in.
The same trend has occurred for large-cap and small-cap cryptos. The latter have reduced their already pretty low price. In this article, we would like to highlight 3 small-cap coins that seem too undervalued at the moment.
As always, do your own research though.
SPEP - Pepe Token
SPEP is one of the tokens from the Stadium.Finance crypto project. It is currently valued at $0.0000000104330 per token, experiencing a minor drop from it's all-time high due to its underlying liquidity coin BNB dropping in price due to the bear market.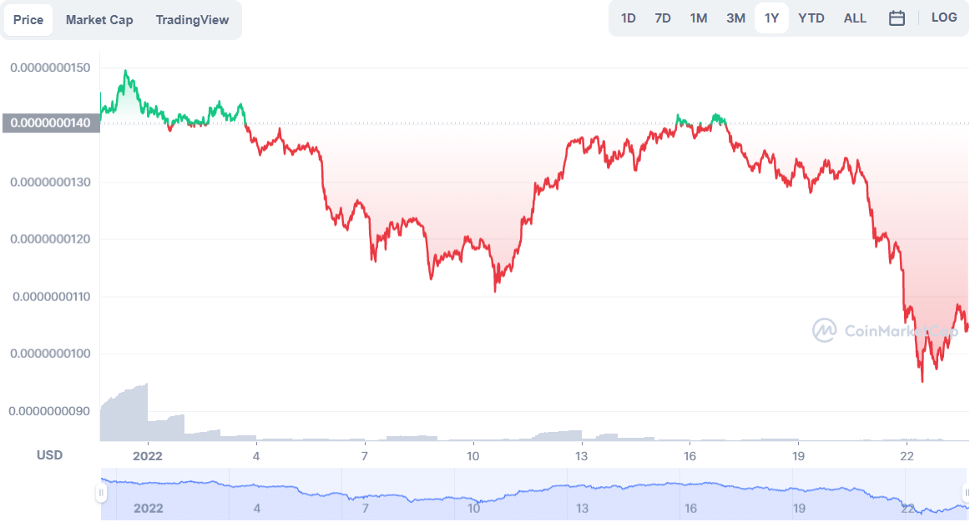 (Not available on TradingView)
According to ForexTradingBonus, the Pepe Token is a crypto project with good potential, as its price is mostly driven by community activity. It competes with its rival token SAPE on a daily basis to determine which tokens will be burned, and therefore grow in price for the long run.
Once the markets start to correct themselves out of the downtrend, SPEP will likewise have the opportunity to revert to its highest price $0.000000015 within a few days, gaining holders a 50% consolidation. If that happens, due to the nature of alt coins it's expected for the coin to go beyond its current all-time high and soar to new records.
SAPE - Ape Token
Much like SPEP, SAPE is also a token belonging to the Stadium.Finance project. It works exactly the same way as SPEP and so it's not surprising that in most cases the two of them have correlated price movements.
SPEP is currently valued at $0.00000000700715, but just like its rival token, has a chance to gain all it has lost once the bear market ends.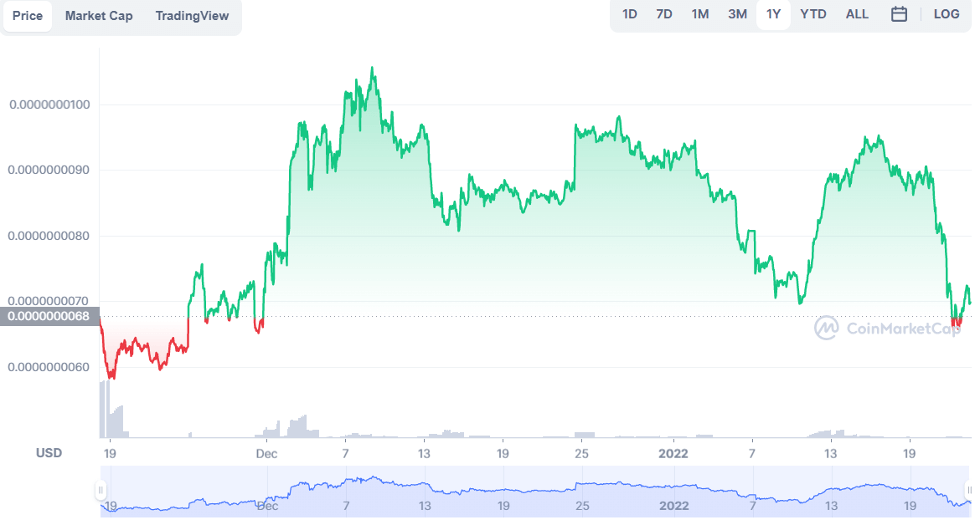 (Not available on TradingView)
As it stands for today, SAPE has a growth potential of around 40% due to its all-time high being $0.00000000104 in the past. But, exactly like SPEP it's likely to go way beyond its current record and land better gains.
BTT - BitTorrent
BTT is the native token of the torrent download software used by millions across the globe.
The sole purpose of the token is to increase the speed at which the person downloads files through the software, thus giving it actual use cases compared to other tokens in the market.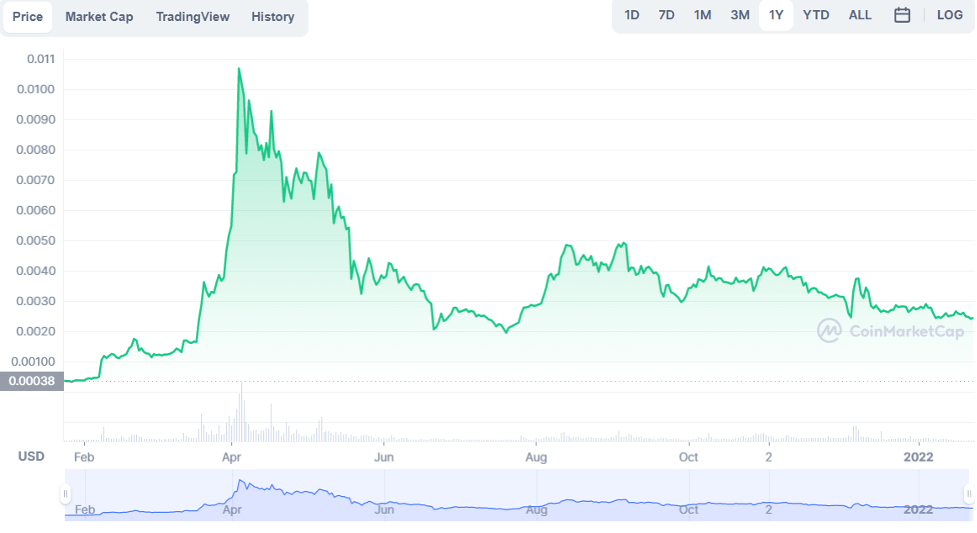 (Better BTT chart on TradingView)
BitTorrent BTT token has been around for a while, had its heyday and did not seem to recover during the 2021 alt season.
However, with its current price is at $0.002466, it is one of the cheapest cryptocurrencies on the market at the moment, and that to some is an opportunity.