Crypto Black Friday 2022 will start on Friday November 25th, 2022.
But until then, some brands still offer discounts, deals and bundle offers. You will find all those here throughout the year.
Btw. We also publish crypto bounties, exchange promos and airdrops on the airdrops page. It gets updated most days.
Currently Available Promos & Offers
Eternal Black Friday!
Black Friday is a major event for crypto traders, because the Black Friday week is the only time of the year when crypto charting apps go on sale.
Yes, namely TradingView.
Yes, you can already sign up for the free plan and wait until their yearly 60% off deal pops up at you when you log in.
Anticipated 2022 Deals
These crypto tools will only go on sale through the short Black Friday window. Here's what to expect.
TradingView Black Friday - anticipated 40-60% Off
TradingView's Black Friday discount is the same every year: 40-60% off, depending on the plan.
Below is a quick TradingView plan comparison with the discount. Payments via credit cards, Paypal, crypto.
TradingView PRO Plan -40%: 179.4 USD/year

108 USD/year ~ 9 USD/month
2 charts per tab, 5 saved layouts, 5 indicators per layout

TradingView PRO+ Plan -50%: 359.4 USD/year

179.4 USD/year ~ 14.95 USD/month
2 charts per tab, 10 saved layouts, 10 indicators per layout

TradingView PREMIUM Plan -60%: 719.4 USD/year

287.76 USD/year ~ 23.98 USD/month
2 charts per tab, unlimited saved layouts, 25 indicators per layout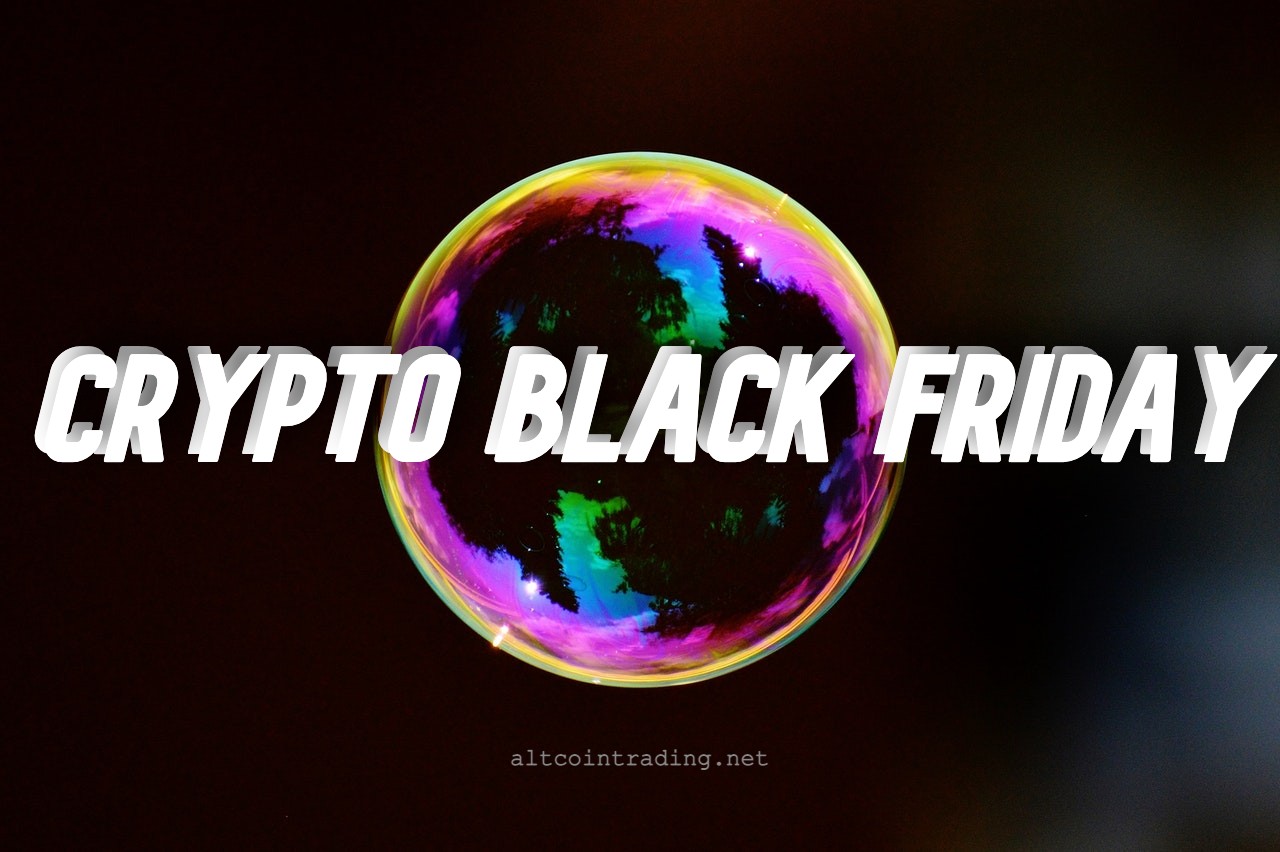 FinViz Elite Black Friday - Anticipated 20% Off
FinViz Market Screener Black Friday discounts have been reported to reach as much as 75% off. ATNET could not verify whether that's any true - next year we'll be wiser.
FinViz is an OG stock screener that newly added support for the biggest cryptos. Crypto market screening is the latest addition to this 10+ year old tool.
FinViz gives tons of unique features for FREE, no need to even make an account. One of the most unique FREE features is the feed of insider transactions pulled directly from SEC forms.
If you trade forex and stocks in addition to crypto, FinViz Elite is a pretty good value. Full Monthly FinViz Elite Price: 25 USD/month
Go To FinViz FREE to see what you will get.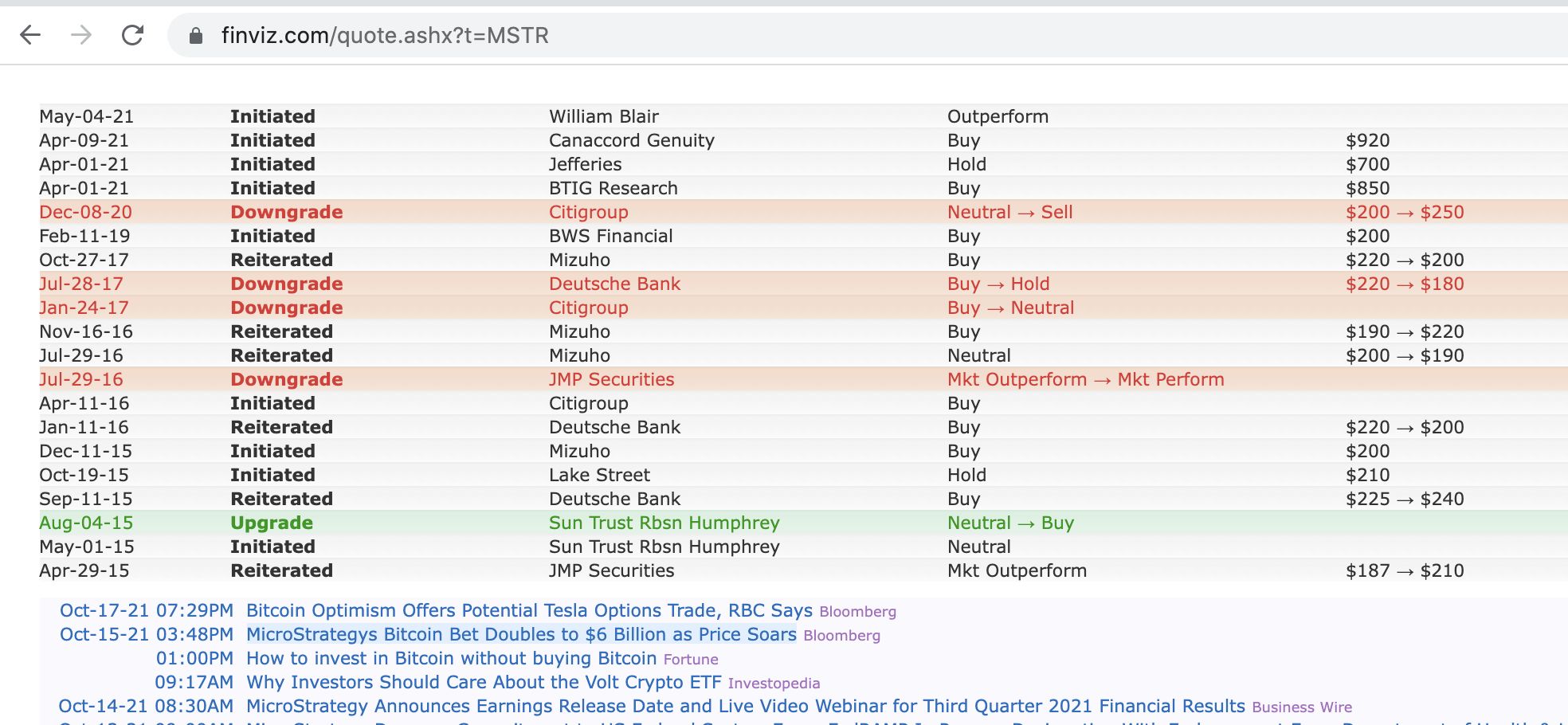 click to see full size
Crypto Trader Tax Black Friday - Anticipated Small Discount
Since this isn't a tech gadget, we do not expect too much discount for Black Friday. Also, this is a product that does not age.
The regular pricing starts at 49 USD for up to 100 trades and goes up to 299 USD for unlimited trades.
If 10% discount would do that for you, you can sign up right now: Enter CRYPTOTAX10 here.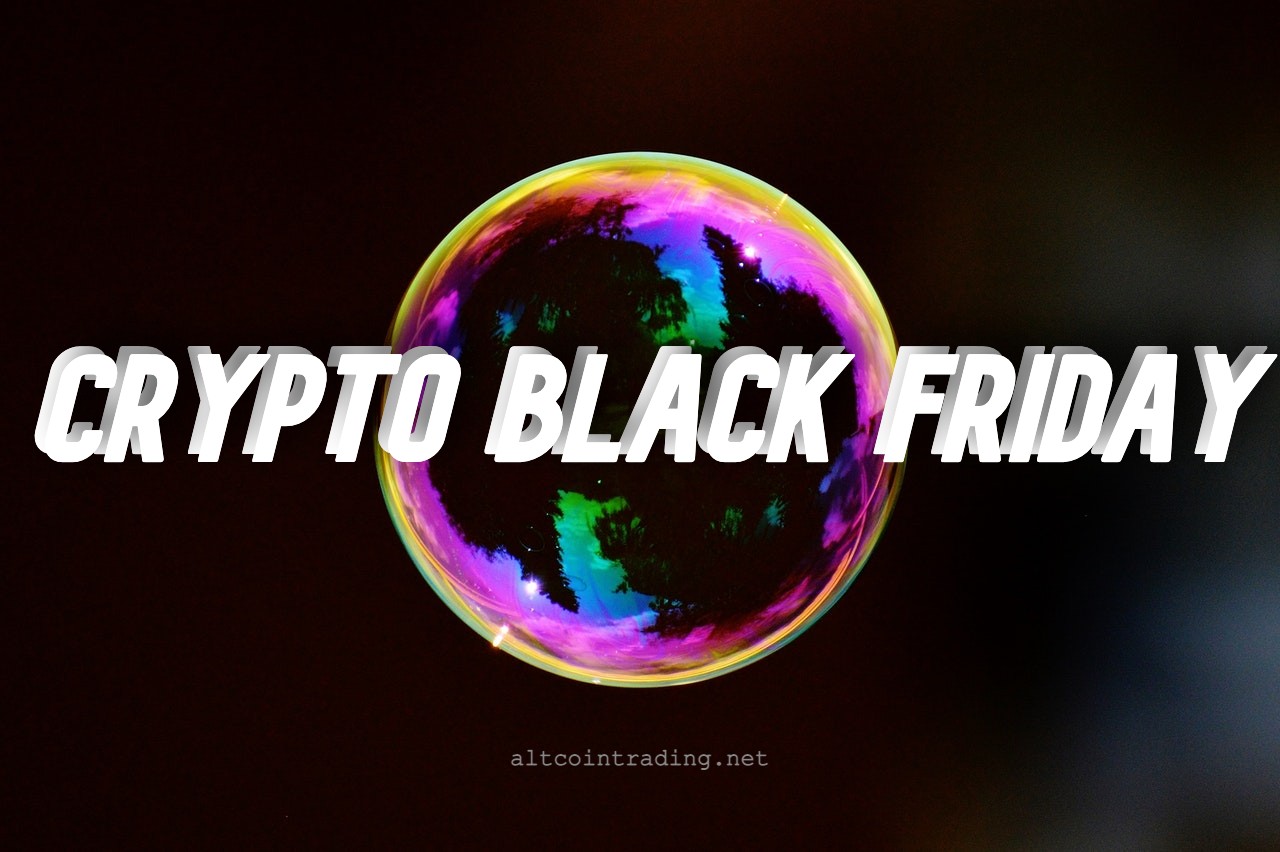 Black Friday Deals 2017 - 2022
This is not our first rodeo, folks. Here's what to expect the crypto brands to drop for black friday sales.
Crypto Black Friday: Products Worth Wait For
Crypto Charting Tools worth waiting for to be discounted:
TradingView PRO -- for all cryptocurrency and legacy traders
FinViz Elite -- Market screener for stocks, forex and crypto
Coinigy -- for traders of new markets and small altcoins
Crypto Hardware Wallets and other Crypto OPSEC Tools that get discounted loads:
Ledger wallet -- everyone's favorite, hands down
TradingView Charting Platform
Why go PRO on TradingView?
You absolutely can keep using TradingView FREE forever. The drawback is you can only save a one single chart.
That means you can only watch one market at a time, not for instance like BTCUSD next to ETHUSD.
Additionally, you have no access to intraday spread (looking into arbitrage opportunities between different fiat denominations on shorter timeframes than 1D) and the number of indicators or scripts per chart is limited to 3. That would be perhaps bbands, ichimoku cloud and MACD and you cannot even volume color your candles.
With the PRO+ plan you can save 4 layouts and access them from 2 devices, you get 30 server side alerts for either price targets or indicator value targets. You have the allowance of 10 strategies or indicators per chart.
TradingView is the most popular charting and alert tool for cryptocurrency traders to this day. It is reliable, it doesn't take up as much memory as cryptowatch and if you are willing to block 100+ people in the chat, you will find the community stunning. (Just kidding. It's a great charting platform though.)
ATNET reviews of popular TradingView scripts
The TradingView PRO and other paid subscription plans with Black Friday deal costs monthly the same as TensorCharts. To qualify for the Black Friday deal you must pay the yearly price in a single payment.
TradingView accepts payments in Paypal, most debit cards, credit cards and cryptocurrency payments via Coinbase Commerce.
TradingView accepts cryptocurrency payments in bitcoin, bitcoin cash, ethereum and litecoin.
FinViz Elite Market Screener for Stocks, Forex and Crypto
FinViz is a freemium app for stock screening, forex market overview and newly also for crypto market screening. Crypto is the latest addition to this 10+ year old tool.
A whole lot of unique features are available for free on FinViz, such as the feed of institutional and insider transactions pulled directly from SEC forms. Particularly if you only trade crypto and nothing else, the Elite subscription won't do much for you.
If you also trade forex and stocks, consider the FinViz Elite. It costs 25 USD a month and gives you access to more advanced charting, backtesting and correlation studies.
FinViz Black Friday discounts have been reported to as much as 75% off.
Coinigy Charting and Trading Platform
Coinigy is a cloud-based crypto trading and charting tool packed with features for altcoin scalpers, arbers and trading bot developers.
Coinigy is also great for the true altcoin traders who want to be the market makers in new markets, who want to leverage arb opportunities and want to be able to trade a market as soon as it opens.
It is not only a charting engine but also an API interface you can use to trade from an exchange account without using the exchange's web interface. UI and charting is usually terrible at small exchanges, at the same time those are the ones that you need to use when you arb.
Coinigy doesn't charge any additional fee for executing trades via the platform.
The subscription plans prices differ based on the length of your subscription.
On Black Friday, you can get a lifetime plan on Coinigy for as little as 3 USD a month.
That's pretty much for free, and you get:
great custom charting
trading on multiple exchanges from a single interface
notifications about new markets going live
Bonus: Tensorcharts Charting Platform
TensorCharts are an advanced crypto charting platform with orderbook heatmap and split-colored candles. This charting app is for dedicated crypto traders who are not afraid to spend some time learning.
Unique charting tools exclusive to TensorCharts:
orderbook heatmap
counters ratios
custom JS scripting
price action sound feature
TensorCharts is one of the best tools for scalping crypto.
If you want to learn using TensorCharts, head over to our TensorCharts intro and to our collection of TensorCharts tutorials.
There is a very generous FREE tier on TensorCharts. Start with TensorCharts For Free and if you like it, upgrade on Black Friday.
TradingView or TensorCharts?
Unless you are a scalper or an advanced trader interested in super granular data, TradingView will be a better fit for you. It's more intuitive, the learning curve is not so high and the TA tools library is great especially for swing traders and other longer-term speculators.
Bitfinex uses TradingView charts on their exchange, so if you trade there, the consistency is another plus.
Start with TradingView FREE plan and if you like it, upgrade the next Black Friday.
Crypto OPSEC Tools
Ledger Wallet for Bitcoin and Altcoins
Ledger wallet is currently the most trusted hardware wallet for bitcoin and altcoins.
The code is fully open source.
The Ledger Nano wallet series supports a metric ton of altcoins, including all ERC20 compliant tokens.
Other than Bitcoin, Litecoin, Dash, Zcash, Ethereum and forks, Ledger also supports cryptocurrencies like Ripple and Stratis via Ledger's Companion Apps.
For Bitcoin and Litecoin, both native and nested Segwit addresses are fully supported, as well as legacy addresses.
Ledger Nano S on Black Friday
Ledger Nano S is the older model of Ledger wallet, but is still good and perfectly compatible.
Its advantage is the low price: Ledger Nano S retails at a regular price of up to 69.90 EUR (price varies based on your location and is without tax and duties).
Ledger Nano X on Black Friday
The Ledger Nano X is a Bluetooth® enabled hardware device that stores the private keys of your cryptocurrencies. It has extended memory capacity, which means it can house keys of more cryptocurrencies than Ledger Nano S.
All of our recommended wallets for traders
AirVPN - Fully anonymous VPN service that accepts crypto payments
AirVPN is the well known VPN provider that accepts Bitcoin and altcoin payments (directly, without any intermediaries) because user privacy in all aspects is the core of the product. The AirVPN.org website doesn't even track cookies or marketing data.
If you don't want to waste your crypto on AirVPN subscription, they also accept PayPal, debit cards and credit cards.
AirVPN have their own native client for all desktop and mobile platforms, but you can also generate the ovpn files and use them with any standard OpenVPN app. There's a community forum in case it is the first time you're setting this up.
If you use VPN regularly, it definitely pays off to wait for the next AirVPN Black Friday offer and get the three year plan.
If you need VPN now as one-off, get one of the cheaper short plans now and rebuy a long one on Black Friday.
^