Key Points / Div
Crypto traders use div as a short for divergence.

Tools for Div: #bitfinex
Divergences are a "level" indicator, they are too vague to justify opening of a position.
Still, they are an important aspect of technical analysis and can give you edge because of how easily they get missed or misinterpreted.
Types of Divergences
We distinguish regular divergence, hidden divergence and exaggerated divergence.
Regular Divergence is a sign of trend reversal. Price keeps the trend but indicator already shows the reversal.
Signal to short = regular divergence in tops. Price makes higher high but oscillator makes lower high. Underlying weakness, possible exhaustion at the end of a bull trend.
Signal to long = regular divergence in bottoms. Price makes lower low but oscillator makes higher low. Underlying strength, possible bottoming in progress.
Hidden Divergence is a divergence that follows the trend. Hidden divs show the market is inclined to continue the current trend.
Signal to short = hidden divergence in tops. Price makes lower highs but oscillator makes higher highs. Tends to be found on lower highs in a downtrend.
Signal to long = hidden divergence in bottoms. Price makes higher low but oscillator makes lower low. Tends to be found during continuation pauses in an uptrend.
Exaggerated Divergence is only different in that price makes double top or double bottom rather than new high or new low.
Once again: Divergence itself is not a strong enough signal to trigger a trading decision about entry or exit. More on trading divergences here
Best Tools for Trading Divergences
Read our list of tools for crypto traders for more free and freemium options.
An indepth look at Div is here.
---
---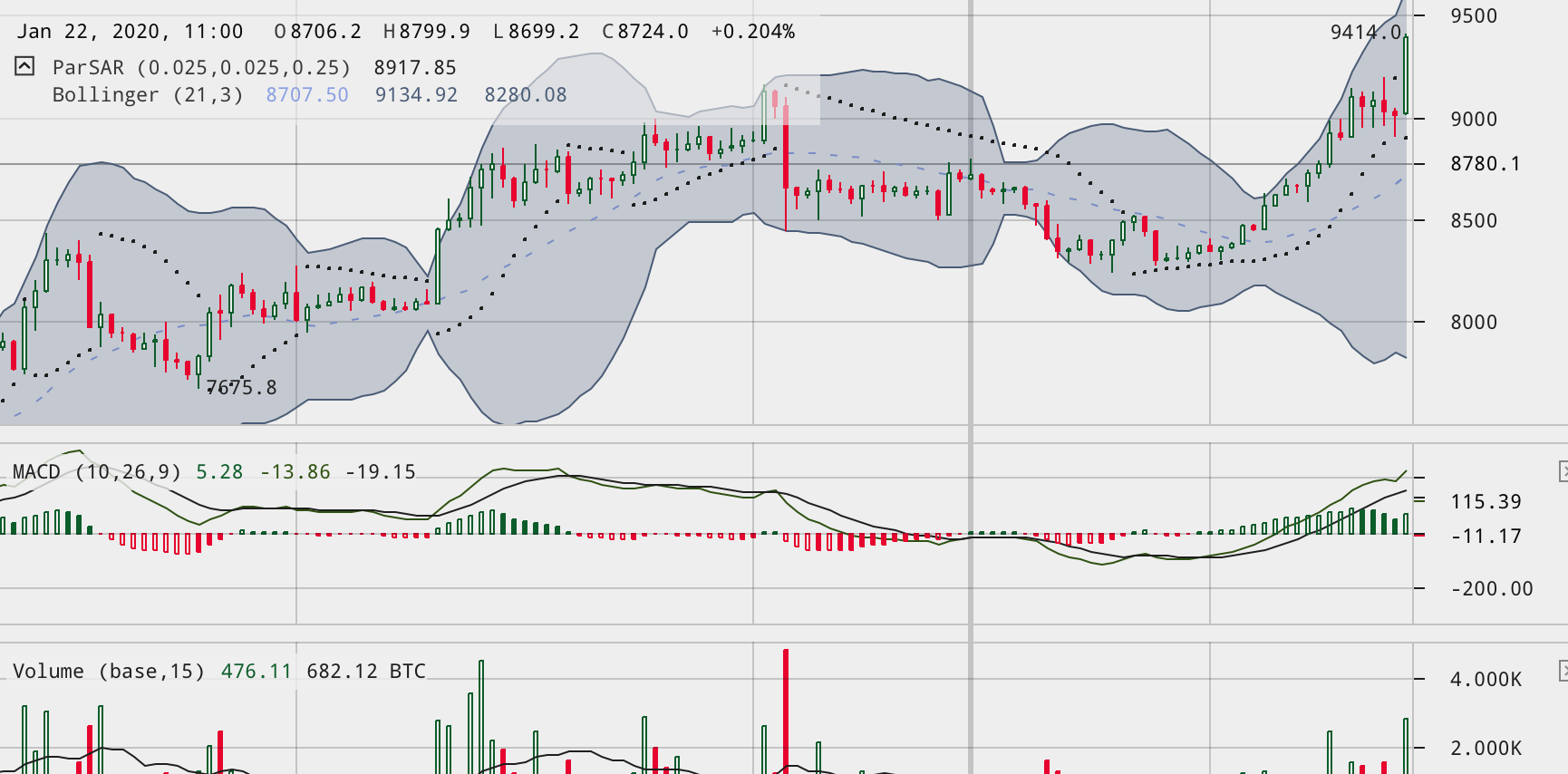 Script Spotlight: Bollinger Band Width
- BBands Variations on Tradingview, focusing on Bollinger Bandwidth this time. In this series we are picking and reviewing TradingView scripts for technical analysis that recently popped up in the daily popular feed.